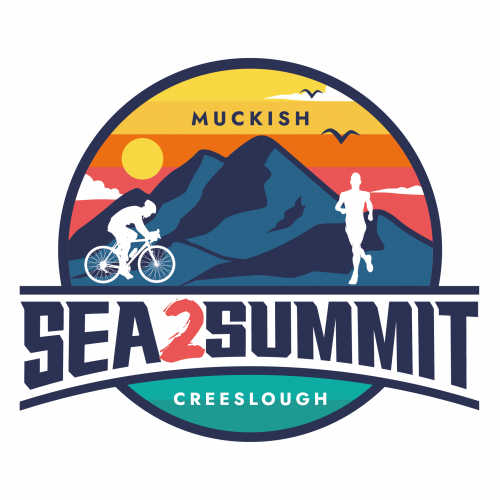 Sea2Summit Creeslough Adventure Race in CoDonegal has been developed to bring a positive beacon of HOPE and INSPIRATION to a community devastated in recent tragic events. Our mission through the power of sport and nature is to stand united and help rebuild confidence and empower this village and its people. 
There will be two event distances, which will include a mix of trail running, cycling, and a mountain hike. Both courses are fully marked and sign posted from the start to finish. 
The Sea2Summit Creeslough 30km sprint distance is for participants new to adventure racing. The distances are achievable and the duration time for the fastest will be approx 2.5 – 3hrs.
The sea2Summit Creeslough 50km super distance is for participants who are looking for more adventure, the course a little more demanding and the duration time for the fastest will be around 3.5 – 4hrs.
sprint

course

2.5k run Duntally loop
11k cycle to Muckish mountain 
Mountain hike 1.5k up - 1.5k down
11k cycle to Creeslough
2.5k run Duntally to finish

Total distance 30km
Duration: 2.5 – 3.5 hrs
super

course

2.5k run Duntally loop
11k cycle to Muckish mountain 
Mountain hike 1.5k up - 1.5k down
30k cycle to creeslough
2.5k run Duntally to finish

Total distance 50km
Duration: 3.5 – 4 hrs
Wild Atlantic Camp Creeslough